Agapé † Kure Beach Ministries' Statement on COVID-19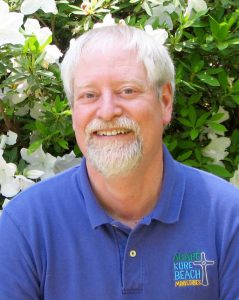 "And now these three remain, faith, hope, and love.  But the greatest of these is love." 1 Corinthians 13:13
Agapé is the Greek word for God's unconditional love.
An Update From Agapé † Kure Beach Ministries
We, the staff of Agapé † Kure Beach Ministries, want to give you an update as we continue to navigate these uncertain times as an organization in faith, hope, and love. The last couple of weeks have been full of change and uncertainty for us as well as for you -- our guests, donors, supporters, and volunteers.
As an organization, we are choosing to have faith and hope in an otherwise fearful time. At this point, we are absolutely planning on having summer camp both on-site and Day Camp. Our hope is to start summer camp by July 1st, if not sooner. We are being realistic and optimistic in our approach to the summer knowing that camp is a place for forming faith and building leaders, and right now that means planning for summer camp until it's clear it won't be possible.
Summer Camp Registration is still open, and we hope that you will join us in faith and love for camp by continuing to submit those registrations! The deposit for camp has been lowered to $10 in an effort to make things a little easier in these times of financial concern. We are also still looking for the best and brightest to join our staff team as counselors, so if you know anyone who may be interested send them our way, please!
It is our goal to help build strong and faithful leaders for the world around us.  If you have encountered any of our staff over the years you know and have seen how they share their gifts with others.  We want to continue doing just that with your help.  
In the coming weeks, many of us will be receiving $1,200 stimulus payment from the government that we weren't expecting. If you need those funds to help make ends meet in this time, we fully understand. If you have some that you would like to invest in building leaders for the future, even a portion, sharing now with Agapé † Kure Beach Ministries will make a huge difference.
In our continued effort to help flatten the curve of this pandemic and follow the orders from Gov. Cooper, we will remain closed with all events cancelled through May 27th. Our trails are still open for social distance exercise (hiking), and I would encourage you to view information on our website for how to participate safely.
Please stay connected with us during these times. We will continue to post on our Facebook page sharing updates and videos that we hope will bring you joy! We are also committed to sharing updates via email as often as we have them to give.
Thank you for your support and love of this ministry. Please continue to pray for us as we pray for all of you. I can't wait to see you this summer!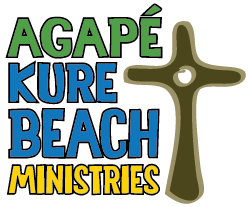 Prayer:  As together in community we face a time when we need perspective.

For a pandemic
May we who are merely inconvenienced
Remember those whose lives are at stake.
May we who have no risk factors
Remember those most vulnerable.
May we who have the luxury of working from home
Remember those who must choose between preserving their health or making their rent.
May we who have the flexibility to care for our children when their schools close
Remember those who have no options.
May we who have to cancel our trips
Remember those who have no safe place to go.
May we who are losing our margin money in the tumult of the economic market
Remember those who have no margin at all.
May we who settle in for a quarantine at home
Remember those who have no home.
As fear grips our country,
Let us choose love.
During this time when we cannot physically wrap our arms around each other, let us yet find ways to be the loving embrace of God to our neighbors. Amen. -- Cameron Bellm
Help us bring 100 kids in need to a week of faith-based residential camp.
Through the "Reach 100" challenge, A†KB hopes to assist campers in financial need as well as provide each child with a positive and lasting impression of their value as a child of God.