Agapé † Kure Beach Ministries' Statement on 2020 Summer Camp
Dear Friends of Agapé † Kure Beach Ministries,
We hold dearly the core values of our ministry, and have built a strong reputation for quality programming by living our 7 Major Goals. Goal #3 is "Providing a Safe Environment" for campers, guests, and staff.  Whenever we face a question about direction, purpose, or innovation we have been diligent in holding our core values and goals up to any decision.
We hold you, the people we serve, in constant prayer as we are confident of your prayers for us. In conversation with healthcare professionals, our Board of Directors and leadership staff, have made the difficult decision to suspend all Summer Camp programming for our resident and day camps in the Summer of 2020. 
This decision did not come easily. Tears for what has been lost have been shed. The recommendations on how to conduct resident camp in this time of pandemic as published by the American Camp Association (ACA), the Center for Disease Control (CDC), and the North Carolina Interim Guidance for Overnight Camp Settings were carefully reviewed. Two issues continue to rise to the top. First, is it in the best interest of the people we serve? Secondly, could we safely offer the kind of quality camp experience our campers expect, focused around building Christ-centered relationships within these guidelines?
"And now these three remain, faith, hope and Love."  1 Corinthians 13:13
 We used this text in earlier correspondence concerning our response to the Covid-19 pandemic.  Today, let's focus on Faith. Hebrews 11 and the first part of Chapter 12 speak about faith and a sure and certain hope, even when we can't quite see what's ahead. The writer of Hebrews likens faith to a race, one we run with grit, one whose route is sometimes (okay, most of the time) not chosen by us, but for us, by God.
We are in a race. A race none of us has chosen to run ourselves. But run it we must, sure of what we hope for, certain of what we cannot see. Yet, because of our faith, with our eyes affixed on Jesus, the outcome of this race, of life's race, is secure.
Now we set out in faith, not knowing where we are going, but with a sure and certain hope that God is with us.
That faith, hope, and love assurance is cradled in a promise to offer programs and opportunities for growth and renewal in the months and years ahead. Those times around the campfire, nature activities, camp songs, candlepower moments, personal affirmations, and times of renewal, will happen again. Soon we will deliver Christ-centered programs that are relationship-based for campers once again. We are committed to making next Summer better than ever at camp living out our 7 Major Goals. (Visit our website to see 7 Major Goals.)
We recognize that campers, summer staff, families, congregations, and our communities need what camp has to offer. In faith, hope, and love, we desire to be your partner in faith formation now and for years to come. Walk with us now, in faith, hope, and love, down this unknown path to "a sure and certain hope."
We want you to stay connected with camp in the coming months. Please use the buttons at the top of this page to explore great ways to stay connected with camp through some of our innovative new programs.
If you have registered for summer camp, Kyle, our registrar, will be contacting each of you by email directly in the near future to provide you options and refund information.
We are facing a financial challenge in the months ahead. If you are able, please consider making a gift so that campers can once again look forward to experiencing the Spirit of God at camp.
From all of our staff: we love you, and keep you in our prayers as you run this race we share. We'll get through this together—sure and certain—and we will be back together at camp again soon.
Your Servant in Christ,

Randy Youngquist-Thurow, Deacon
Executive Director, CCD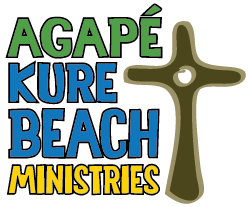 Prayer:  As together in community we face a time when we need perspective.

For a pandemic
May we who are merely inconvenienced
Remember those whose lives are at stake.
May we who have no risk factors
Remember those most vulnerable.
May we who have the luxury
of working from home
Remember those who must choose between preserving their health or making their rent.
May we who have the flexibility to care for our children when their schools close
Remember those who have no options.
May we who have to cancel our trips
Remember those who have no safe place to go.
May we who are losing our margin money in the tumult of the economic market
Remember those who have no margin at all.
May we who settle in for a quarantine at home
Remember those who have no home.
As fear grips our country,
Let us choose love.
During this time when we cannot physically wrap our arms around each other, let us yet find ways to be the loving embrace of God to our neighbors. Amen. -- Cameron Bellm
Help us bring 100 kids in need to a week of faith-based residential camp.
Through the "Reach 100" challenge, A†KB hopes to assist campers in financial need as well as provide each child with a positive and lasting impression of their value as a child of God.