There are many ways you can help support Agapé from volunteering throughout the year to financial and planned giving opportunities.
Through generous donations of time, needed items, and financial support, Agapé † Kure Beach Ministries is able to provide year-round activities for all ages!
Please contact us if you have any questions about Camp Agapé.
The Plan
The Go Camp! Building Love appeal seeks to raise $380,000. Our challenge goal is $480,000. These funds will help us bridge the gap of lost income until we can return to a vibrant ministry filled with guests of all ages.
$255,000 COVID Relief Response – help us bridge the gap to Sustain the Future
$125,000 Internet Connectivity
______
$380,000 Go Camp! Building Love Special Appeal Goal
$100,000 Challenge Goal – Prepares us for unforeseen circumstances if the pandemic continues
We ask that gifts and pledges be completed by June 2021, if at all possible, to help us pay essential staff, maintain our properties, and build a new internet infrastructure to serve our guests now and into the future. For more information, please visit our Building Love page.
Contributing to the Building Love appeal can be easily done in a variety of ways
Set up your gifts or pledge payments to be automatically gifted to Agapé † Kure Beach Ministries. Please contact the camp office for details about establishing this type of gift plan.
Gift a set amount monthly; monthly gifts are extremely helpful to Agapé † Kure Beach Ministries. They allow us to plan and schedule programs with better knowledge of available revenue income.
Make a pledge on our Building Love, "Ways to Give" page; where you'll find helpful information on ways to give to this special Covid-19 relief appeal. 
River of Hope!
Over the years, many people have voiced the desire to be involved in the dreams and hopes of Agapé † Kure Beach Ministries. In 1997, the Board of Directors established the River of Hope as a way for people to share their commitment to quality outdoor ministry experiences through ongoing financial and prayer support. River of Hope members have been key in providing opportunities for people of all ages to "Experience the Spirit" through the programs and facilities of Agapé † Kure Beach Ministries.
How are River of Hope Gifts Used?
How Do I Join?
By making a gift of at least $100.00 within a calendar year. Contributing to the River of Hope can be easily done in a variety of ways.
River of Hope Gifting Levels

Messenger
$100 - $249
Witness
$250 - $499
Servant
$500 - $999
Disciple
$1000 - $2499
Prophet
$2500 or more
Each level includes those who contribute in a donor category on an annual (calendar year) basis.
Designate your Thrivent Choice dollars to Agapé † Kure Beach Ministries!
Did you know that Thrivent Financial for Lutherans has a new charitable giving program? They are no longer matching gifts of any kind. Rather, members are allocated a set amount of money to give to the Lutheran organizations of their choice.
We invite you to designate your allocated dollars to Agapé † Kure Beach Ministries. Just follow these simple instructions:
Simple or trust type wills are also a secure and safe way to make sure your gift is delivered to the charity of your choice exactly as you had wished. Each person has a different situation, but there will be a time when each of us will want our will to provide for those we care about in ways we planned and desired.
In some cases advanced estate planning is needed to adequately provide for your wishes upon your death. We can help assist with that planning and by working with your professional advisors be sure your wishes and gifts for our ministry are used and set forth according to your wishes.
This tax qualified gift planning  tool is used by many to increase their present monthly cash flows beyond what normal CD's or Money Market accounts can provide. At the time of your death it then leaves a wonderful tax free gift the charity you have designated.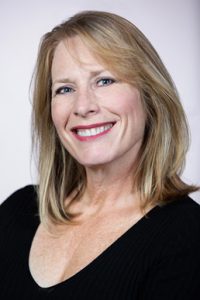 Stephanie Burke: As Regional Gift Planner for the Carolinas with the ELCA Foundation, Stephanie meets with people to help ensure their Estate and Legacy Plans reflect their wishes for their loved ones and charitable goals. If you'd like to include Agape Kure Beach and/or other ministries or charities in your plan, please just give her a call at 704-293-9436 or email her at Stephanie.Burke@elca.org.
Stephanie is happy to assist you in reviewing your current legacy plans as well as exploring the variety of possibilities to gift the ministries you're passionate about. She provides expertise as well as resources, financial education, and investment and endowment management services to help you joyfully answer the call to both love and serve your neighbor as well as tell your faith story now and into the future. Whether you're interested in making a gift now or through your estate, she is happy to partner with you in crafting your Legacy Plan.
All of her gift planning services are made available to individuals without obligation. It is her ministry to be of service.
Volunteers make this ministry possible!
Whether you have helped with a bulk mailing, spread woodchips on Camp Agapé trails, or power washed a deck, we appreciate you! Your time and talents are essential to this ministry! Without your help, Agapé † Kure Beach Ministries would have a difficult time keeping our sites looking so nice. We value all of our volunteers and encourage anyone with a heart for service to consider donating some of his or her time.
Work Days at Camp Agapé and Kure Beach: 
Scheduled work days for each site begin at 8 in the morning and run through middle to late afternoon (please see calendar). Individuals, youth groups, senior groups, church groups, and school groups are all welcome to participate! Tasks include trail and facilities maintenance, painting, bulk mailings, etc. There's something for everyone! And don't worry about going hungry! We always provide a hearty lunch for our wonderful volunteers. If you have time constraints (families with younger children, groups with plans later in the day, etc.), we always welcome help for any amount of time.
Camp Nurse
Camp Grandparents
Camp Chaplains
General Support Assistants
Maintenance Assistants
Skilled laborers (Carpenters, Electricians, Plumbers, etc.)
Office helpers (mailings)
ACE Ed teachers (paid or volunteer)
OUTSIDE PROJECTS:
Router trail signs
Burn & cut tree discs
Purchase and spread wood chips to widen and maintain trails
Help with "chinking" exterior logs on Homestead Log Cabin at entrance
Gatehouse Walkway - Frame and pour new sidewalk cement
Landscape and plant around the Retreat House
Exterior painting
BUTTERFLY GARDEN:
Master Gardener who would be willing to oversee and facilitate planting in the butterfly garden and landscape around the Woodlands Center.
Equipment that is used frequently by many people wears out quickly and can be very expensive to replace. For that reason, the staff at Agapé † Kure Beach Ministries often has to rely on donated equipment. We gladly accept used as well as new items and will happily issue a receipt for any tax deductible donation.
Items Needed for Office Management:
Needed Items for Camp Agapé
Needed Items for Kure Beach