Grab your work gloves; it's time to tidy up camp.
Come alone, come with a friend, or pull a crew together.
There will be plenty of jobs for everyone!! Just plan to come to Camp Agapé October 17th, 2020 for our fall Work Day!
There will be fun, fellowship and best of all lunch will be provided on Saturday! For more information or to register, call Randy at (919) 552-9421 or email him at exec@agapekurebeach.org.
Did you know? Work Day is an excellent opportunity for students to fulfill some community service hours.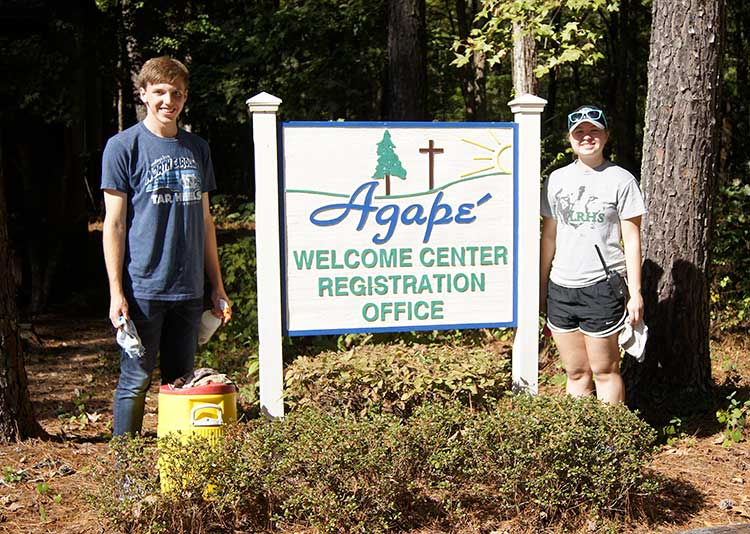 Help us bring 100 kids in need to a week of faith-based residential camp.
Through the "Reach 100" challenge, A†KB hopes to assist campers in financial need as well as provide each child with a positive and lasting impression of their value as a child of God.