O' Holy Night 2020 – Cancelled
Start a new Christmas tradition with Camp Agapé's "O' Holy Night"
Make plans to visit Camp Agapé and gather in person for an evening of family fellowship and a unique presentation of the Christmas story. Watch the "Greatest Story Ever Told" unfold, all under the night sky. Whether you have been joining us for years or this will be a first for your family, the experience will feel new as we adjust the show while keeping the parts we cherish most. There will be wonderful hors d'oeuvre and snack arrangements for you to pick up before the show. The show will move to the outside of the Woodlands Center where guests will be arranged in socially distanced household bubbles (2 sizes for a maximum of 5 or 8 people). Our favorite carols will be sung from behind masks, and we will still experience the joy in the journey to the manger. Please plan to bring lawn chairs for your bubble and wear a mask!
Shows: December 11th and 12th - all shows cancelled!
5:30 PM (arrival at 5:15 each night)
7:30 PM (arrival at 7:15 each night)
Cost: $13.00 per person | children under 5 free | Maximum payment for total immediate family: $50.00
For more information: contact Kyle at (919) 552-9421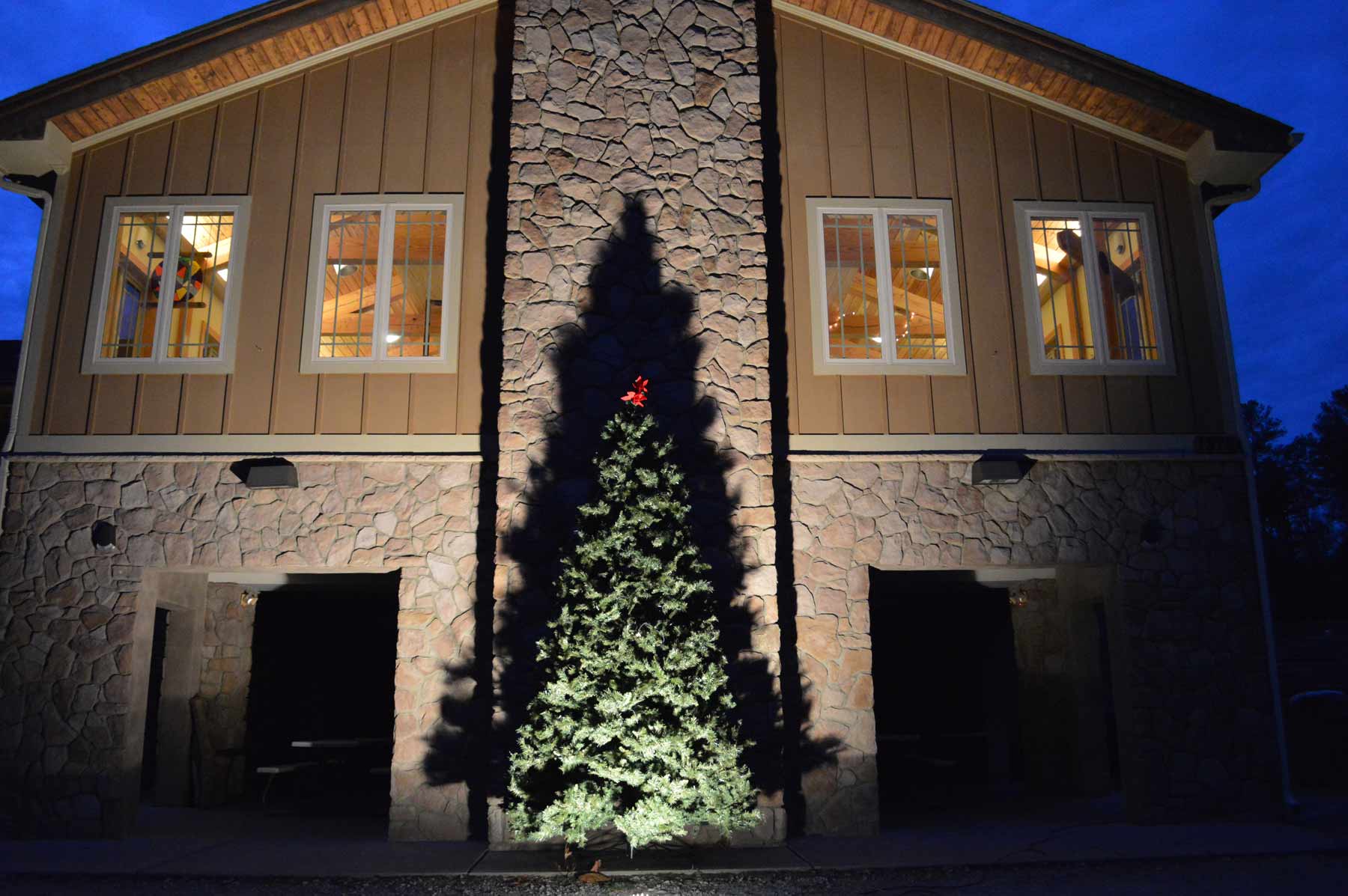 We have an abundance of hope for re-establishing the great tradition of O' Holy Night next year. Mark Dec. 10 & 11, 2021 on your calendar now for the tradition to continue!
Help us bring 100 kids in need to a week of faith-based residential camp.
Through the "Reach 100" challenge, A†KB hopes to assist campers in financial need as well as provide each child with a positive and lasting impression of their value as a child of God.