Because we hold the safety of all as a major goal,we practice the highest standards we can adhere to.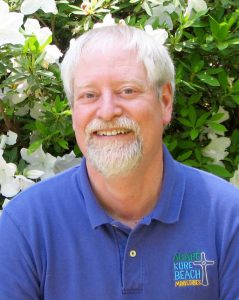 Summer and Retreat Programming in the midst of COVID-19
Meanwhile these three remain: Faith, Hope and Love, the greatest of these is Love . . .  I Corinthians 13:13
We have missed you during COVID-19 and we are ready to re-gather! How about you?
At Agapé † Kure Beach Ministries one of our seven major goals has been for years and continues to be creating a SAFE environment for all to gather. In love, we have -like you- made some tough choices since March of 2020. As the new year approaches, we step out in faith and with a renewed hope thanks to the science of a vaccine. While hope abounds, we are well aware that a return to normalcy and the timing of such activity at camp is still very uncertain.
We want to thank all of you for your patience and understanding as together we make plans to meet an uncertain and daily changing future. Your prayers, your "Building Love" gifts, and encouraging words have been a true blessing to our ministry during this challenging time.
In love we look ahead to 2021. On this page you will find our current plan for sharing the love of God through our programs and facilities. It is important to note that as the conditions around us change these plans and protocols will continue to be flexible, and are subject to changes as well. We know that the first few months of 2021 will be difficult for many families to make definite decisions about their summer plans, and how COVID-19 might impact those plans. For this reason, our refund and cancellation policy (see policy on this page) has been adjusted in order to ease worries surrounding a financial commitment in uncertain times.
As 2021 evolves, we currently plan to operate resident camp and our hosted retreat ministries in a SAFE way. This re-gathering will involve some changes to how camp has operated in the past, but we believe many of these changes, will make for safe and exciting camp experience for all. We will continue to follow the guidance of the CDC, ACA, our local and state health departments, and Governor's guidance for safe gathering. Working in partnership with you, we will offer to the best of our ability safe programs and facilities, where Faith, Hope and Love may flourish.
Please note the links above which provide specific details about the protocols and practices that will be in place as we move into the Spring and Summer of 2021.
We look forward to re-gathering at camp with you in 2021!
Your Servant in Christ,

Randy Youngquist-Thurow, Deacon
Executive Director, CCD
Help us bring 100 kids in need to a week of faith-based residential camp.
Through the "Reach 100" challenge, A†KB hopes to assist campers in financial need as well as provide each child with a positive and lasting impression of their value as a child of God.